A CONCEPT* FOR A CAMPAIGN WITH DOVE TO ENCOURAGE INVESTING IN CLEAN ENERGY
*A competition entry for Design Bridge 2020.
Predictions state that at the current rate of human induced global warming, "55% of the global population will be subject to more than 20 days of lethal heat conditions beyond the threshold of human survivability by 2050" (Spratt & Dunlop, 2019).  Additionally, the current carbon budget allows for a global temperature increase of 2 degrees. This is predicted to cause the extinction of 37% of all species by 2050 (Thomas et al, 2004) and kill roughly 1 billion people prematurely over a period of 1-2 centuries (Parncutt, 2019). These statistics demonstrate an urgent need to continue reducing the effects of global warming by cleaning the air that we have filled with carbon emissions. 
This campaign, in partnership with Dove, aims to sell soaps manufactured producing no carbon emission, made from all recyclable materials and donate 100% of the profits to clean energy charities.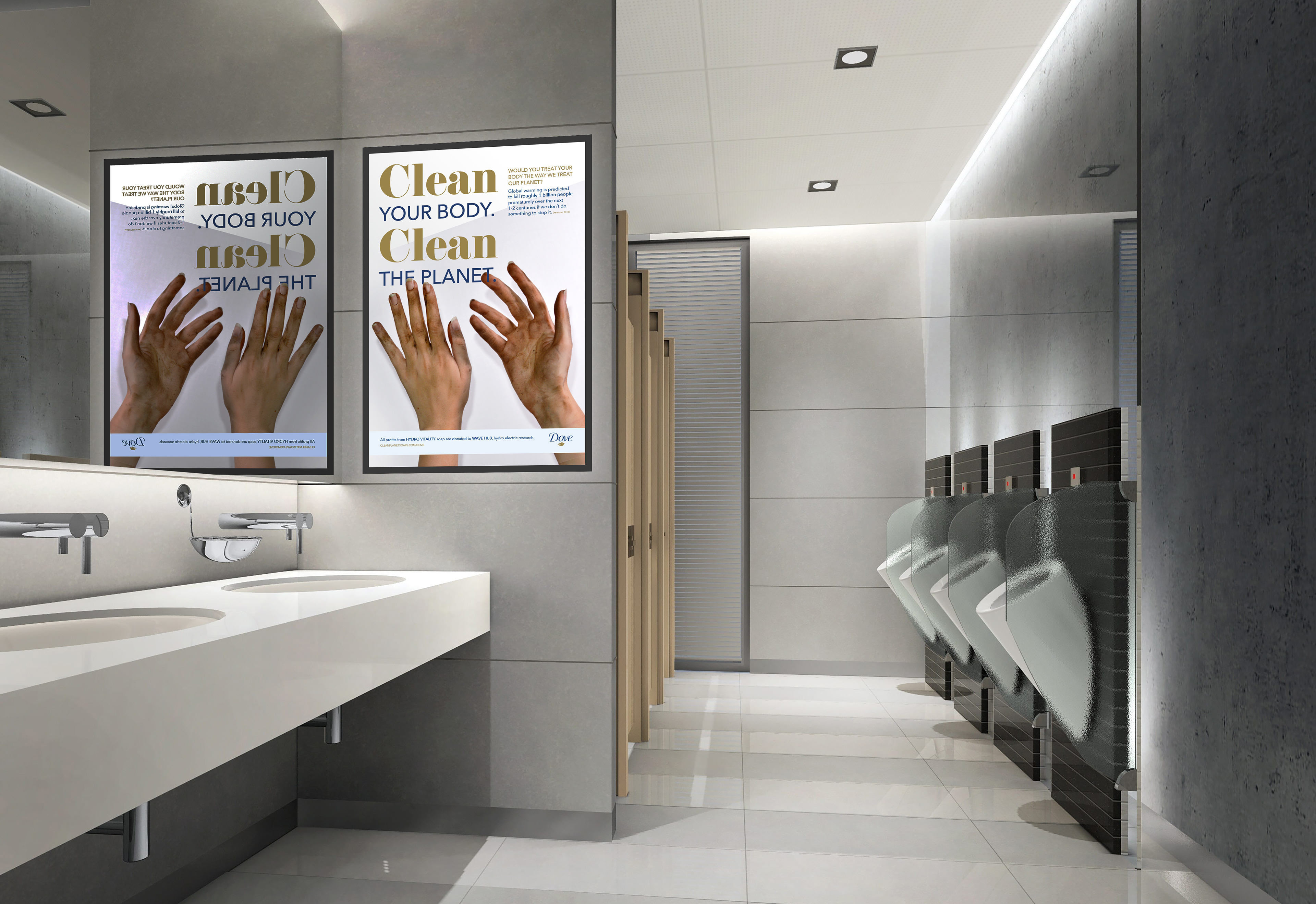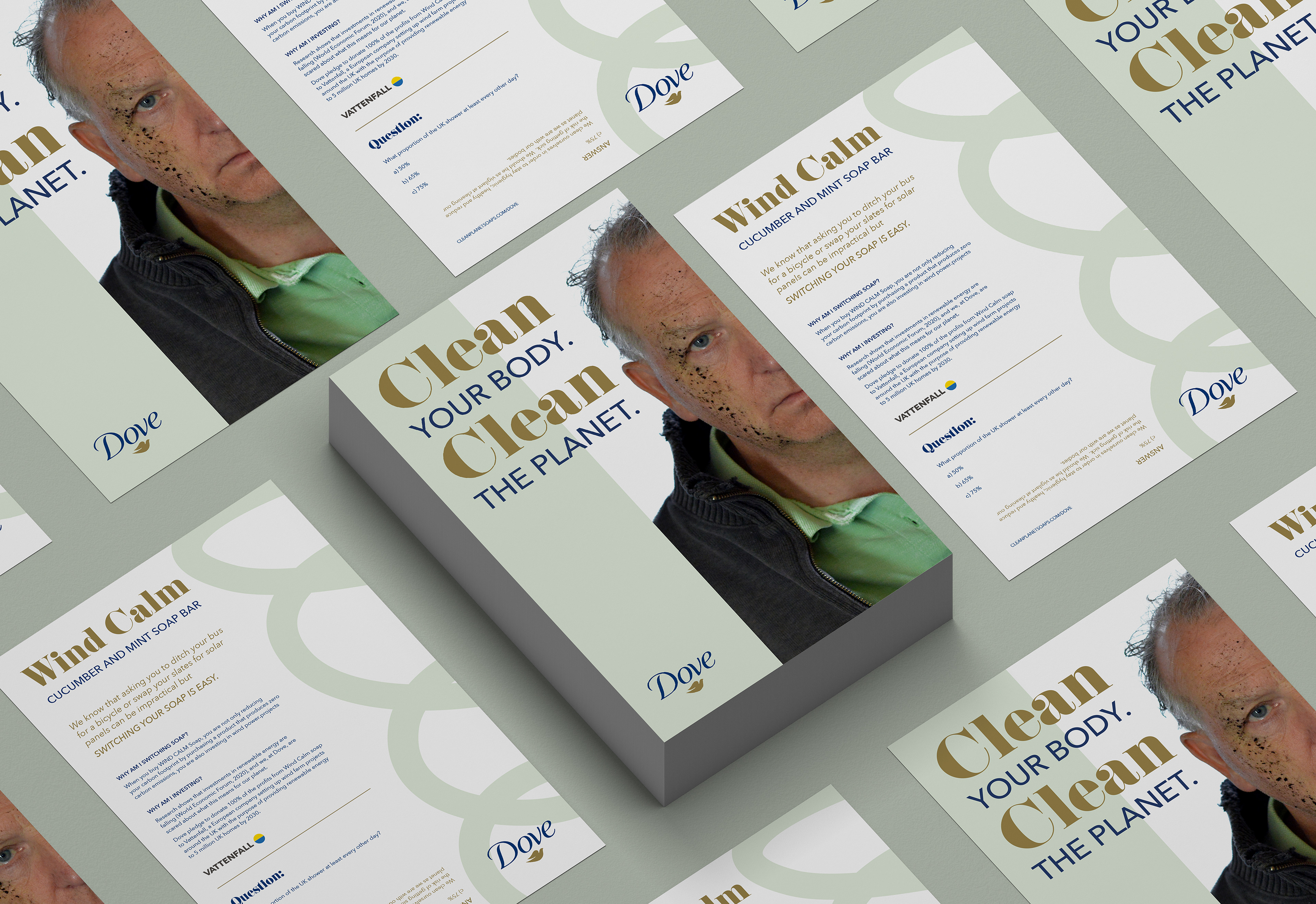 Advertising posters and flyers are used to help attract attention to the issue, questioning why we don't treat our planet in the same way that we treat our bodies. 75% of Brits shower at least every other day in order to keep their bodies clean (YouGov, 2018). We don't let our bodies get dirty and slowly make us sick so why allow it to happen to the planet? 
Dove is a brand that is invested in being kind to our skin and taking care of our bodies. By switching to these soaps, people can simultaneously keep both our planets and our bodies clean.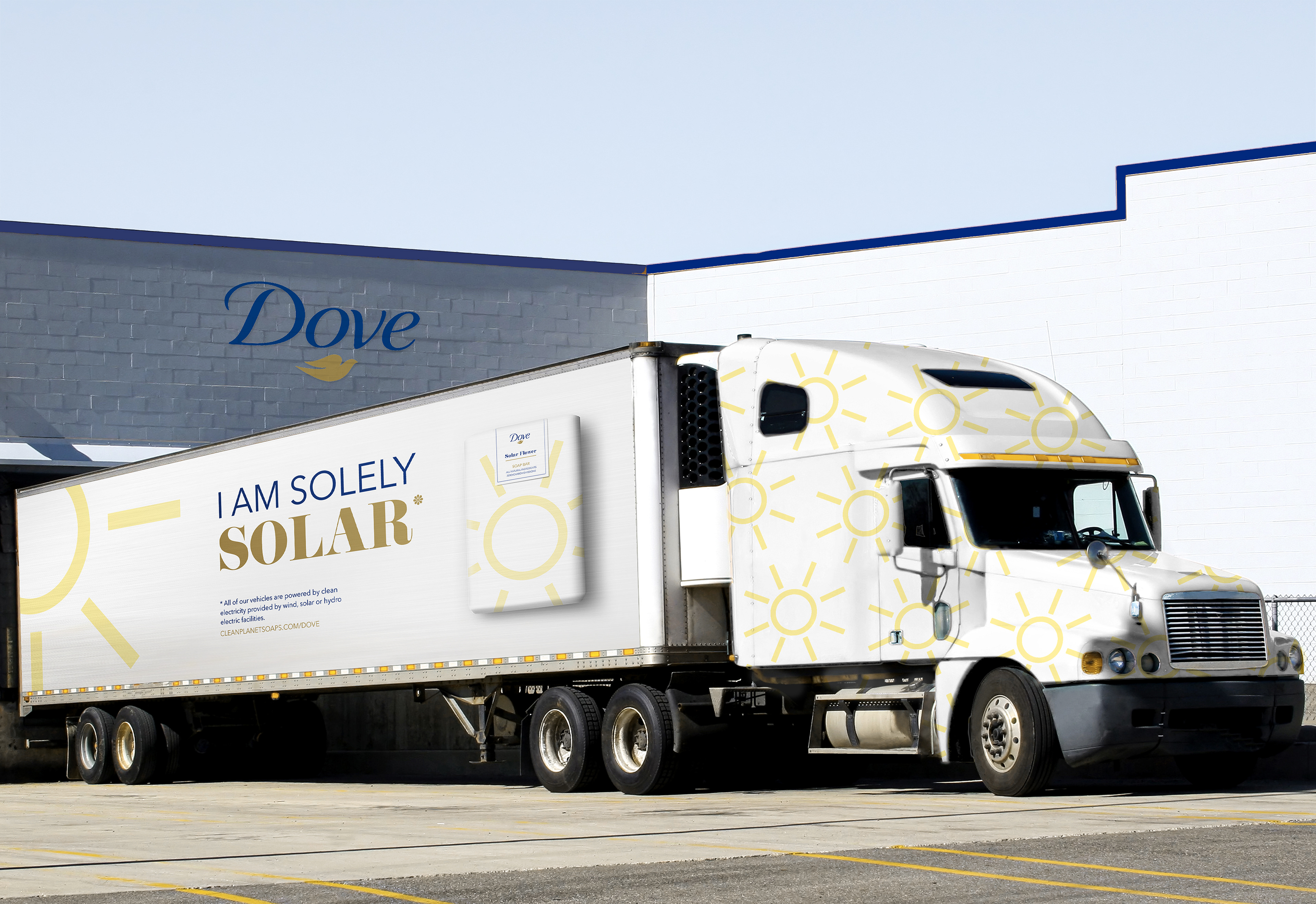 Delivery is an issue often raised in regards to products claiming to produce no carbon emissions. This
concept goes as far as to say that all delivery vehicles transporting the soaps will be powered entirely by
clean electricity.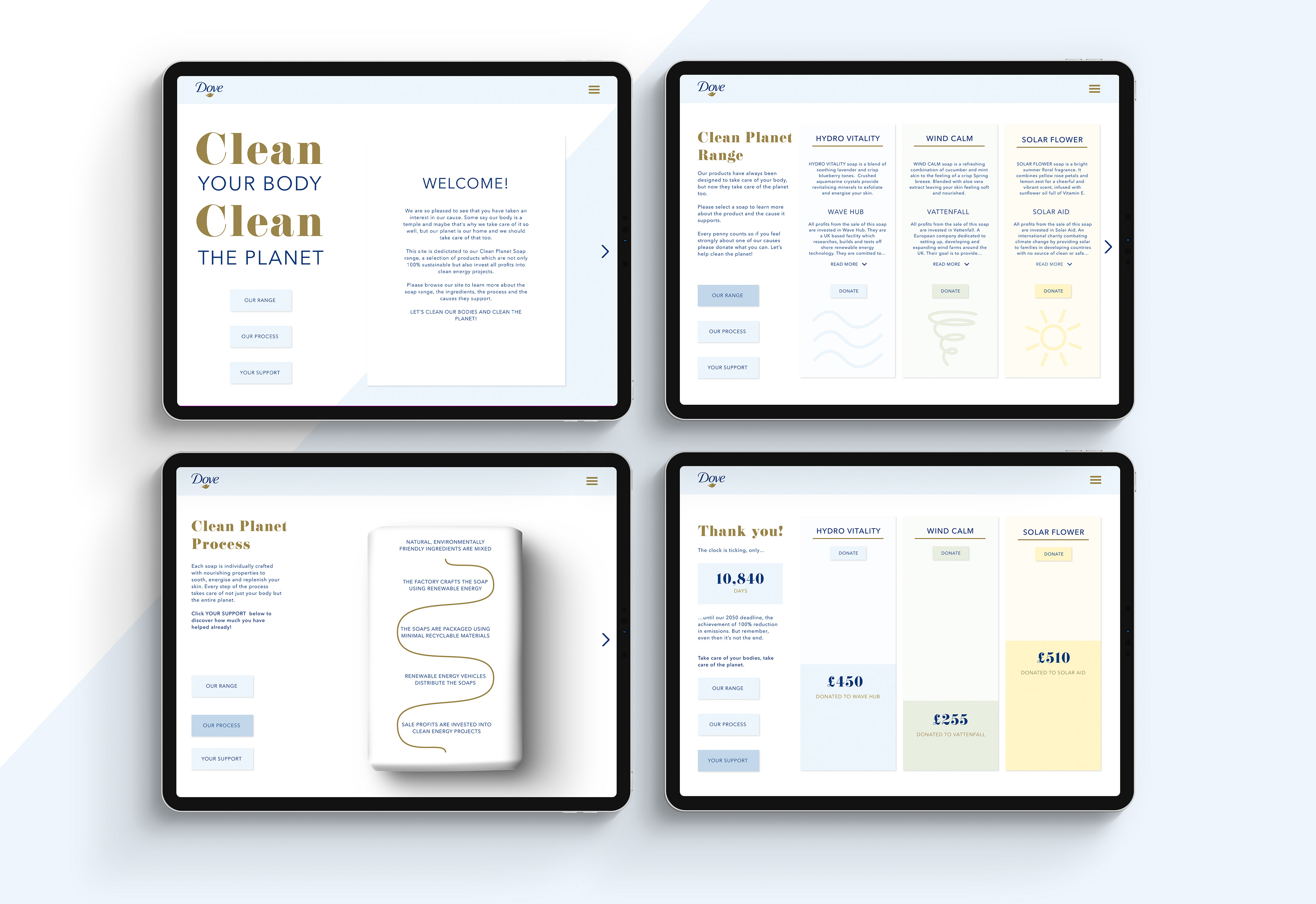 The sale of each Clean Planet Soap will invest all profits hydro-electric technology research, building new and more efficient wind farms or providing solar power to developing counties with no source of clean or safe electricity. Customers can see the progress that the soaps donations are making on the dedicated Clean Planet microsite. On this site people can also discover more about the manufacturing process, the charities and the total money raised for each of the charities.
let's turn the decade we are facing into the decade we deserve - a clean planet, a healthy race.