COVER AND ARTICLE* FOR AN EXTREME SPORTS MAGAZINE.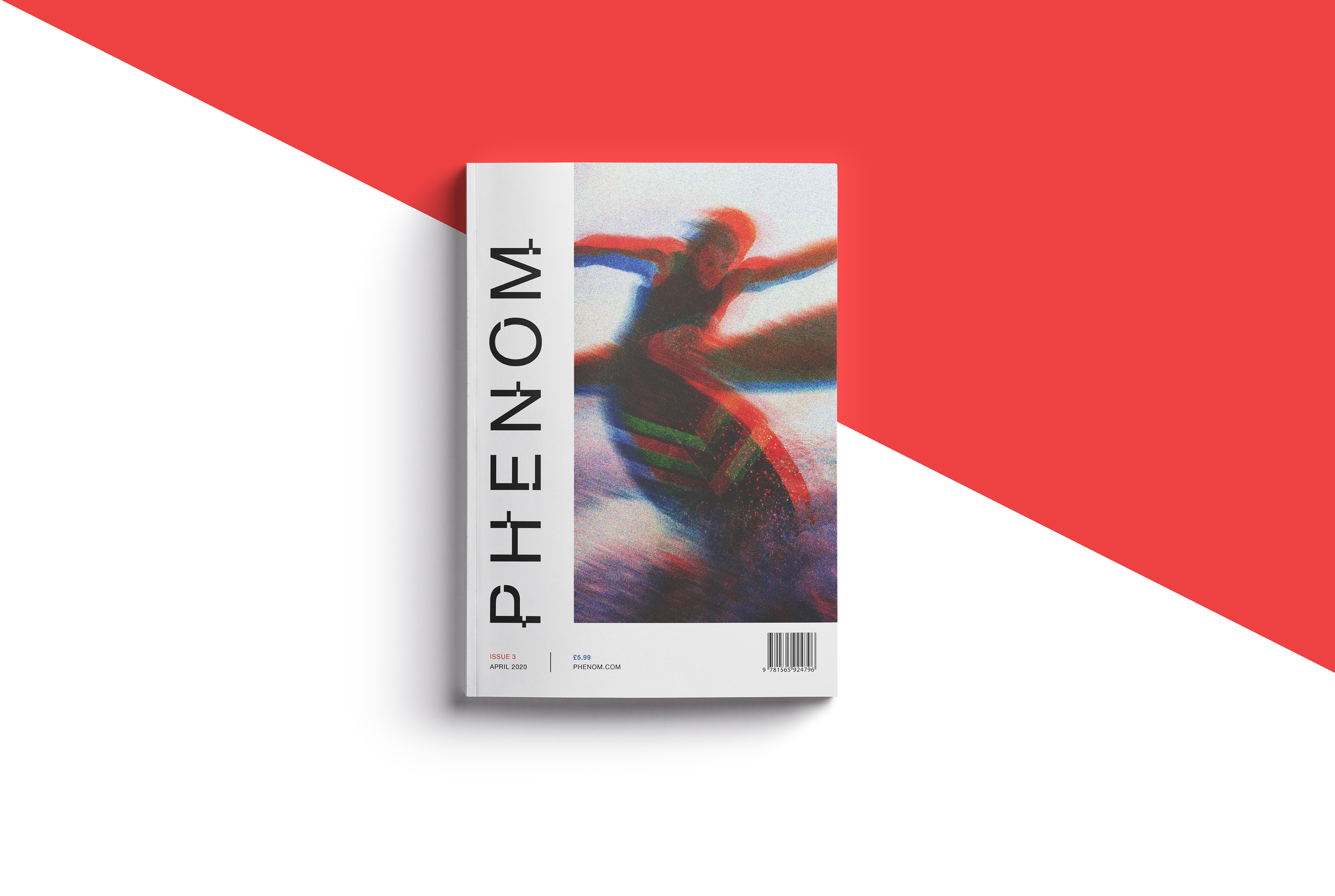 The cover for this editorial was based on the "enhanced sensory capabilities" that extreme sportspeople reported during the activities. The name is a reflection of the term "Phenomenology" - the science of new phenomena, the phenomena being enhanced sensory experiences. I photographed this sport whilst hanging off the back of a speedboat in Greece. It is edited using vivid colours and distortion to capture the gritty, raw and emotive experience of these sports.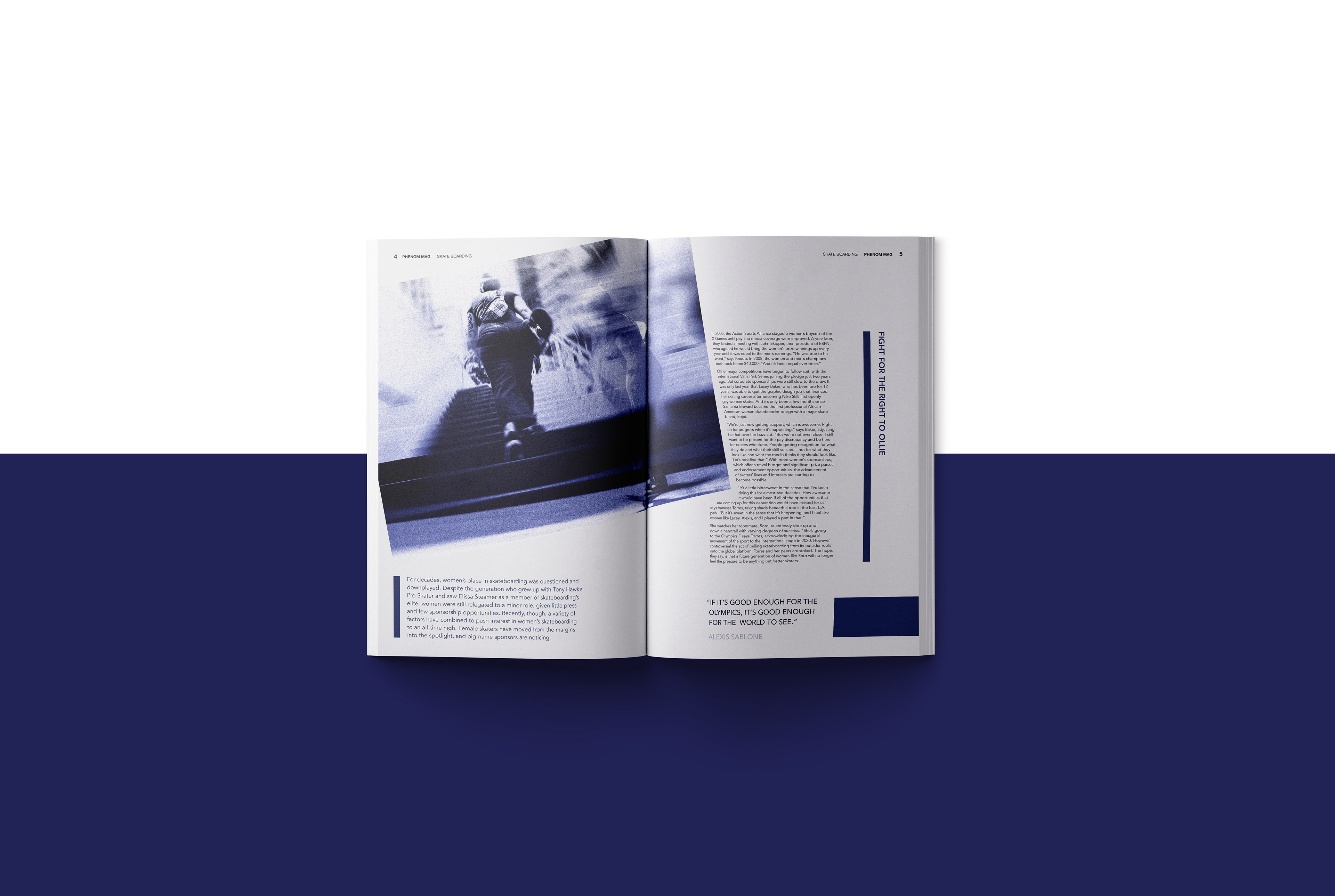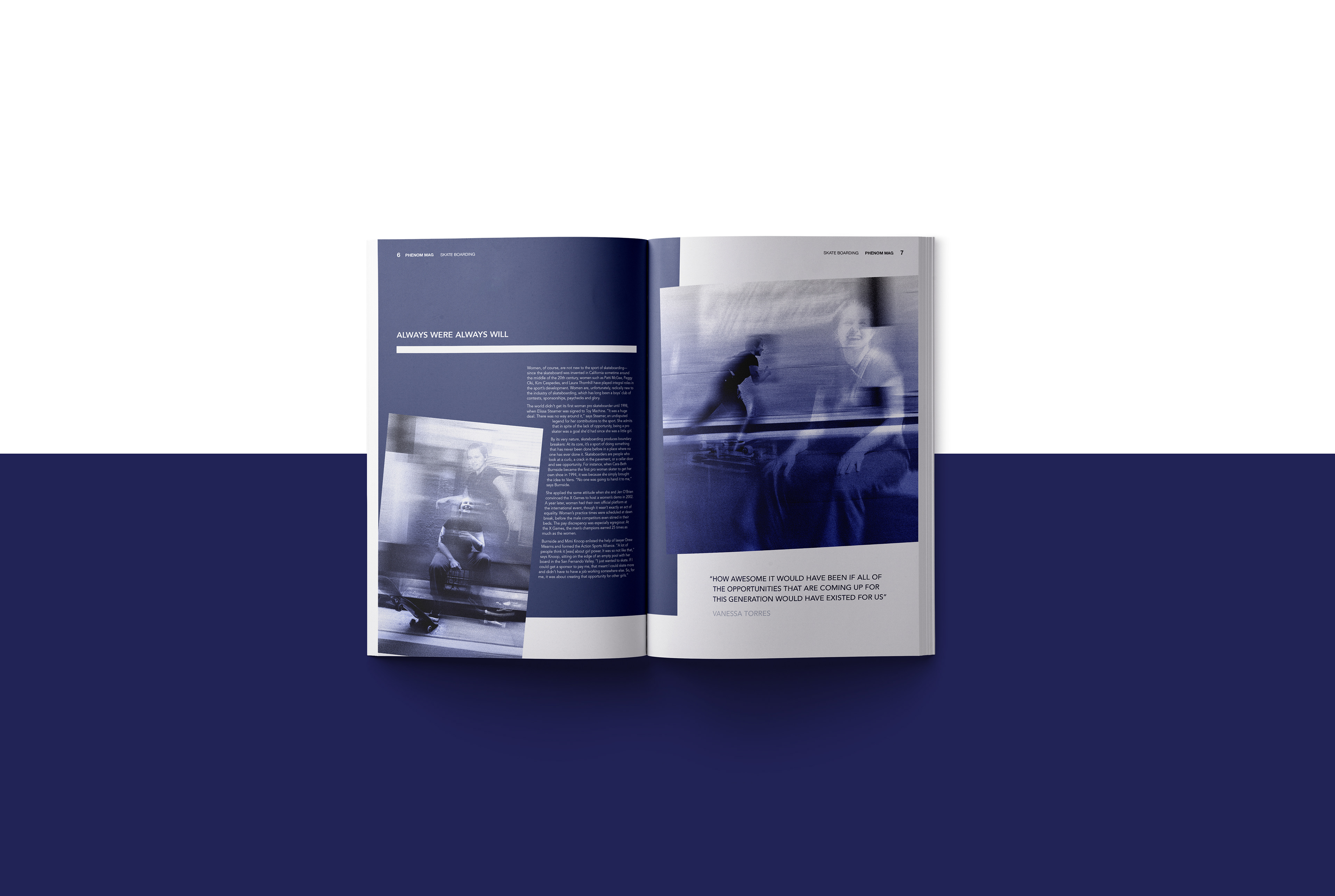 "CARVING THE WAY" is a powerful, emotive article within Phenom highlighting the struggles faced by female skaters and their journey to equality. I wanted to capture the energy, motion and revolution of the female skaters, visually representing the obstacles they faced.