A clothing campaign* for ASOS, celebrating every shape and size.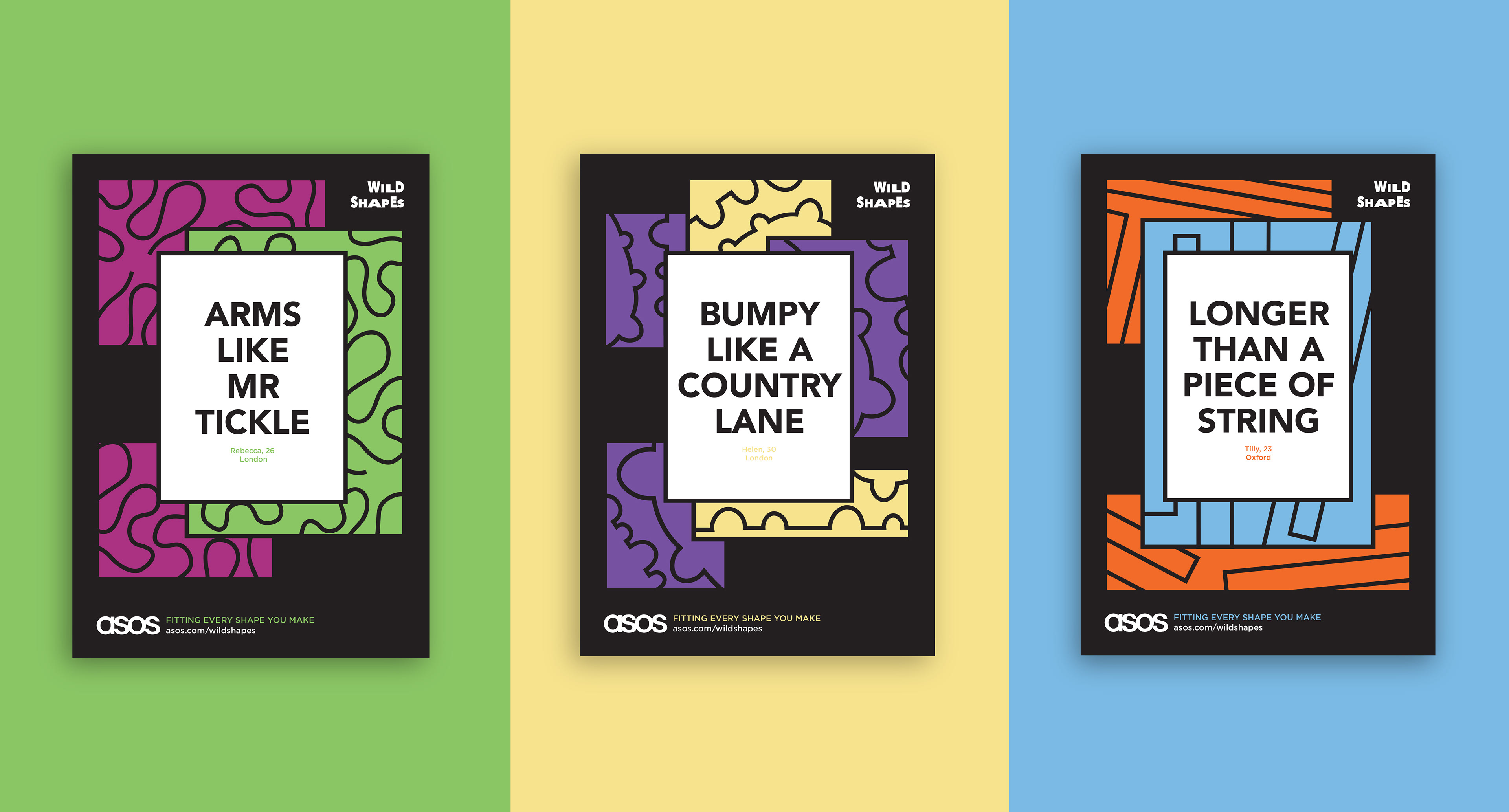 I was initially inspired by an eternal frustration with my lanky arms and always looking like I'm wearing an age 10 jumper. This campaign was based on the idea that we are all a unique shape and size and so our clothes should be too. I asked a large group of friends and family to each draw a shape that represented themselves and then used these unique shapes to promote the project. It advertises a new service offered by ASOS for personal tips and tailoring on all of their clothing, at a high street price.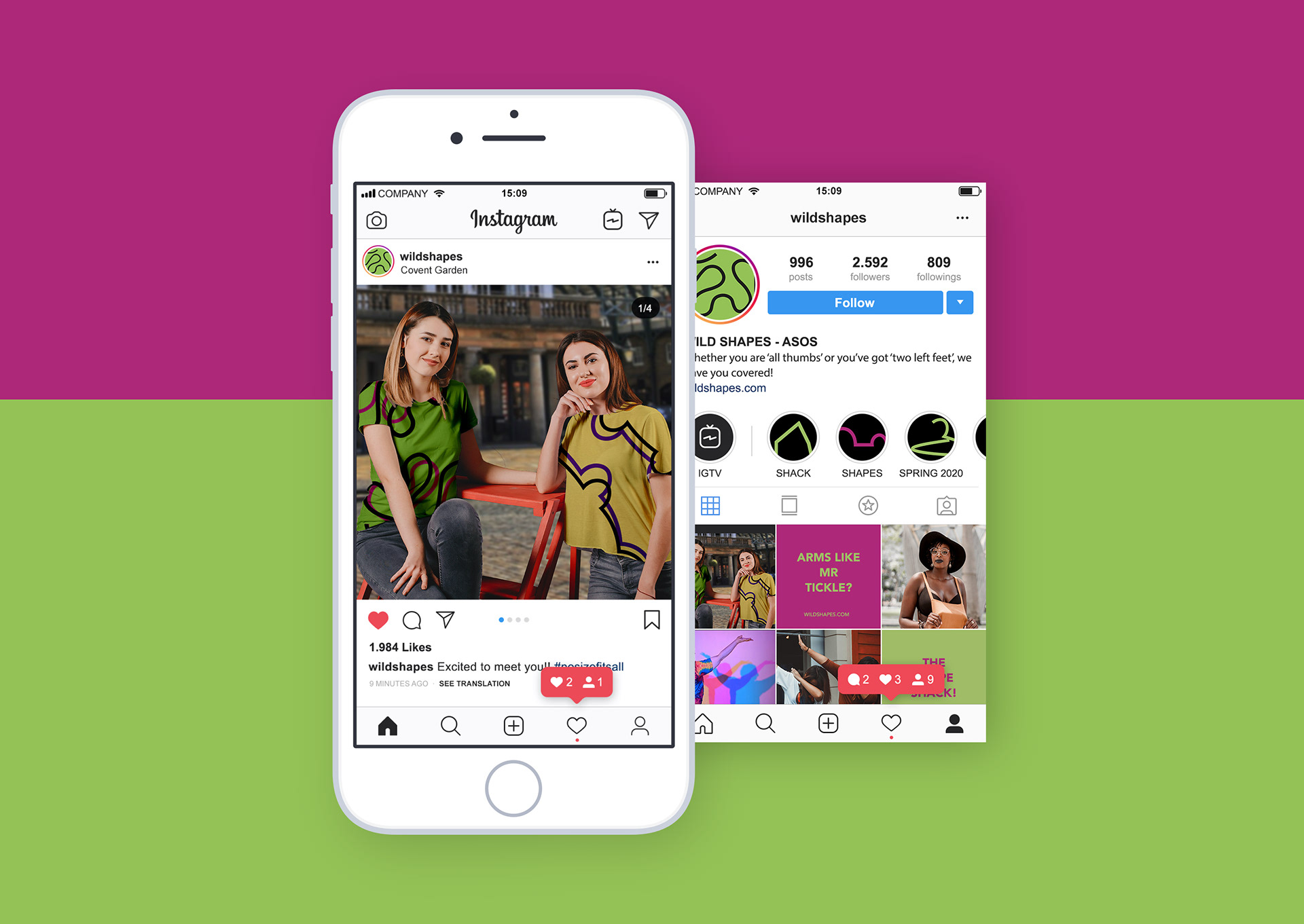 The campaign is accompanied by an event in Covent Garden, inviting everyone to come and get measured up, have some drinks and throw some shapes! The event was rolled out on postal invitations to customers and posts on social media.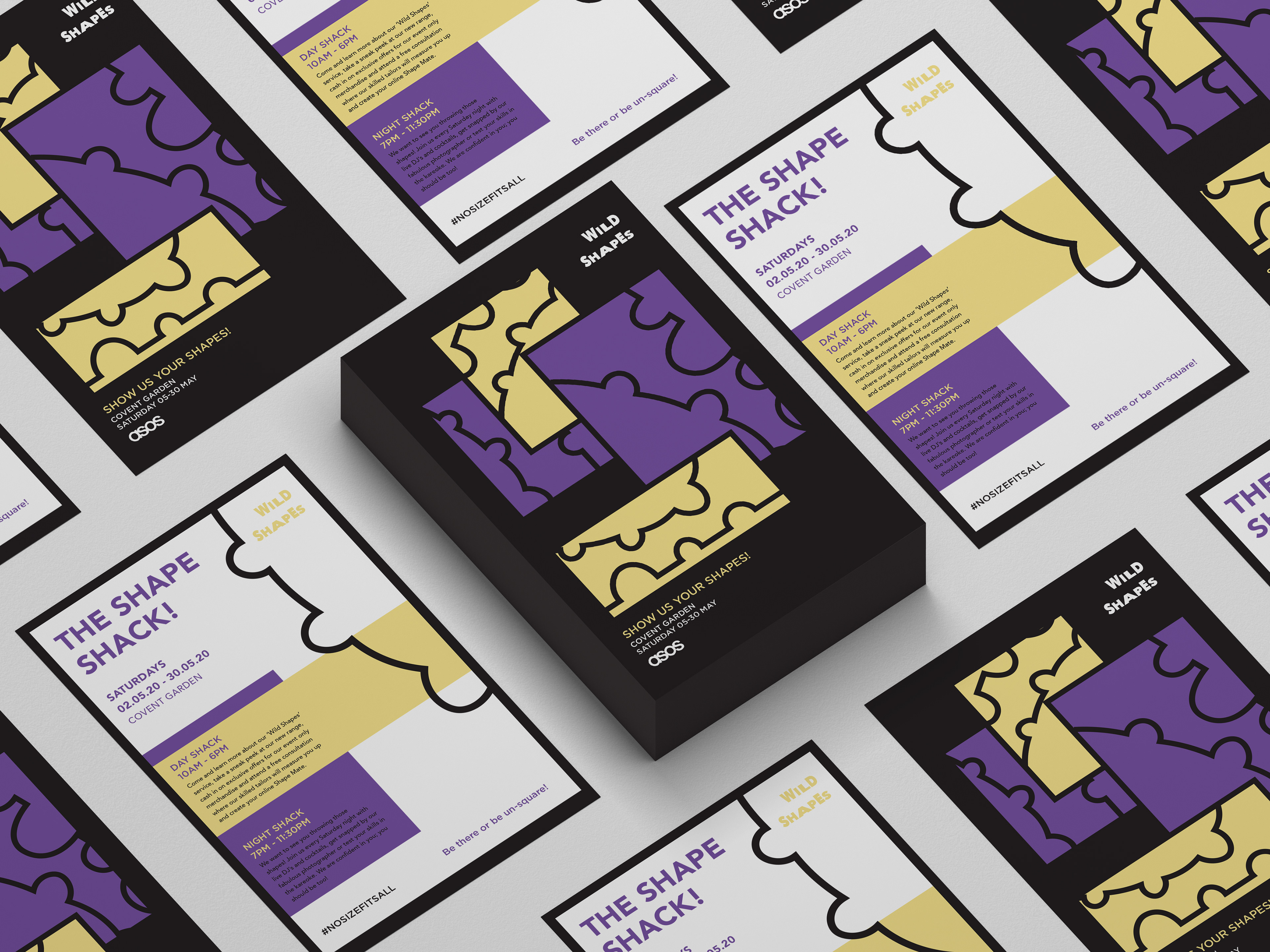 Once your profile is created, either at the event or in the comfort of your home, you can then use the Wild Shapes app to favourite any ASOS outfit. Your AI profile will reshape the outfit to show you what it would look like on your body. You can then go ahead and order the outfit personally tailored to your shape. 
Your items will then be delivered in Wild Shapes branded packaging with unique labels highlighting that none of the sizes delivered are exactly the same.